Can TMS Help My Depression?
LEARN ABOUT DEPRESSION AND HOW TO FIND RELIEF
Depression affects millions of people around the world. Roughly 14.8 million Americans experience depressive symptoms every year. That's 6.7% of the population!
If your thoughts of sadness or loneliness are lasting an extended period of time and are preventing you from leading a normal, active life, it's time to seek help.
Unlike typical doctor's offices, Ascend Health Center has short wait times and can quickly connect you with a counselor. Request an appointment today and start receiving the help you deserve.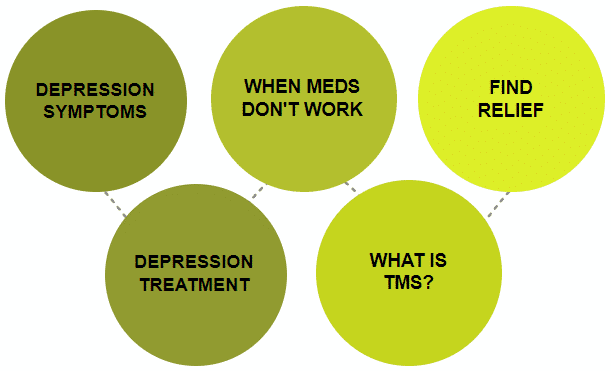 Request an Appointment
Request an appointment at Ascend Health Center by filling out the form below. Please allow us 24 to 48 hours to process your request, and one of our intake coordinators will reach out with details.
What are the Symptoms of Depression?
DEPRESSION SYMPTOMS
One key element to identifying this mood disorder is recognizing the symptoms.
Common signs and symptoms of depression include:
Consistent feelings of sadness, anxiety, or feeling "empty"
Trouble remembering details
Difficulty making decisions
Feeling helpless, worthless, or guilty
Feeling restless or having insomnia
Loss of interest in past enjoyable things
Long-lasting aches and pains
Loss of appetite or overeating
Digestive issues that do not resolve with treatment
Thoughts or attempts of suicide
Depression Treatment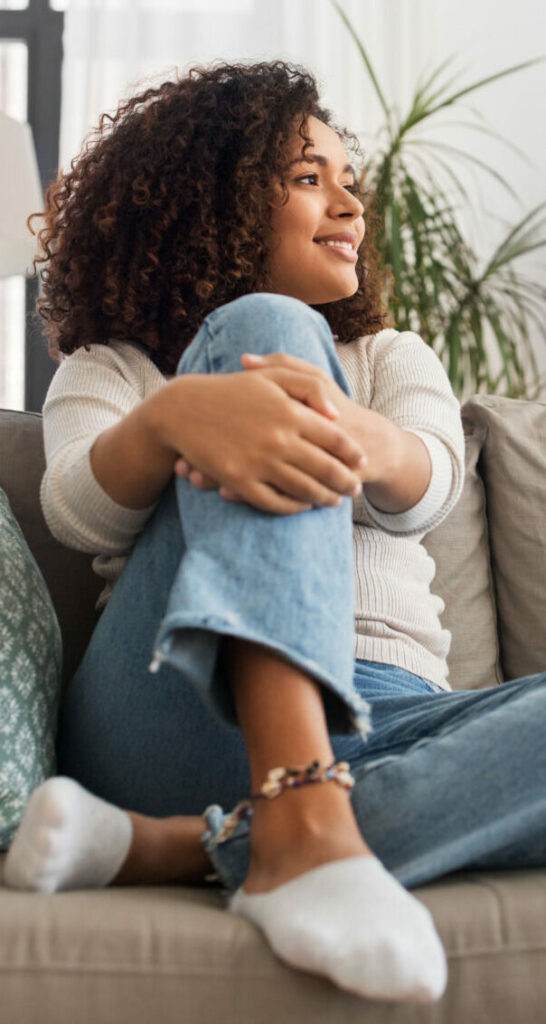 HOW DO I TREAT MY DEPRESSION?
First, reach out to your doctor or contact a physician at Ascend Health Center. About half the people who have depression never have it clinically diagnosed or treated. Talking with a trained mental health professional is the first step to feeling like yourself again.
Your doctor will conduct a thorough diagnostic evaluation, including a physical examination and an interview.
Your doctor may ask the following questions:
When did your symptoms start?
How long have your symptoms lasted?
What is the severity of your symptoms?
Does depression or mental illness run in your family?
Do you have a history of drug or alcohol use?
After your evaluation, your doctor will create a personalized treatment plan. This plan may include a combination of medications and therapy.
What is Treatment Resistant Depression?
WHEN MEDICATION DOESN'T WORK
If you've tried depression medication, but haven't seen results, you may have treatment-resistant depression. Don't worry – there are other options.
Your doctor may suggest more options such as comprehensive holistic treatment, ketamine infusions or Spravato therapy, or transcranial magnetic stimulation. They may even refer you to a depression clinic which specializes in these types of treatments and therapies.
Transcranial Magnetic Stimulation for Treatment Resistant Depression
WHAT IS TMS?
TMS or transcranial magnetic stimulation is an FDA-cleared non-invasive procedure for treatment-resistant depression. It delivers magnetic impulses through an electromagnetic coil to the prefrontal cortex, the region of the brain associated with mood control.
TMS helps nerves begin to communicate again and reinforces positive nerve pathways. This treatment lasts less than four minutes. Yes, you read that right – in under four minutes, you can be on the path to feeling better. Therapy takes place five days a week for four to six weeks and is covered by most insurance plans.
This drug-free, non-invasive, FDA-cleared therapy could be the treatment for depression you've been waiting for.
Ready to Find Relief from Your Depression?
FIND RELIEF
When you're ready to start managing your pain, connect with Ascend Health Center. From the moment you step through our doors you will see how differently we treat pain and mental health. We know that creating a safe, comfortable environment is the building block for helping you feel like you again.
WE ACCEPT INSURANCE FROM THE FOLLOWING PROVIDERS:

Location
1000 S Cleveland Massillon Road
Suite 01
Akron, OH 44333

*Come in through the Northwold Drive entrance on the south side of the building.

Phone: (330) 754-4844
Fax: (833) 974-2062
Hours
Monday 9:00 AM – 5:00 PM
Tuesday 9:00 AM – 5:00 PM
Wednesday 9:00 AM – 5:00 PM
Thursday 9:00 AM – 5:00 PM
Friday 9:00 AM – 5:00 PM
Saturday Closed
Sunday Closed

Evening and weekend appointments may be available. Please call for details.
Ascend Health Center
Copyright © 2021. All rights reserved.